Sketchbook 2022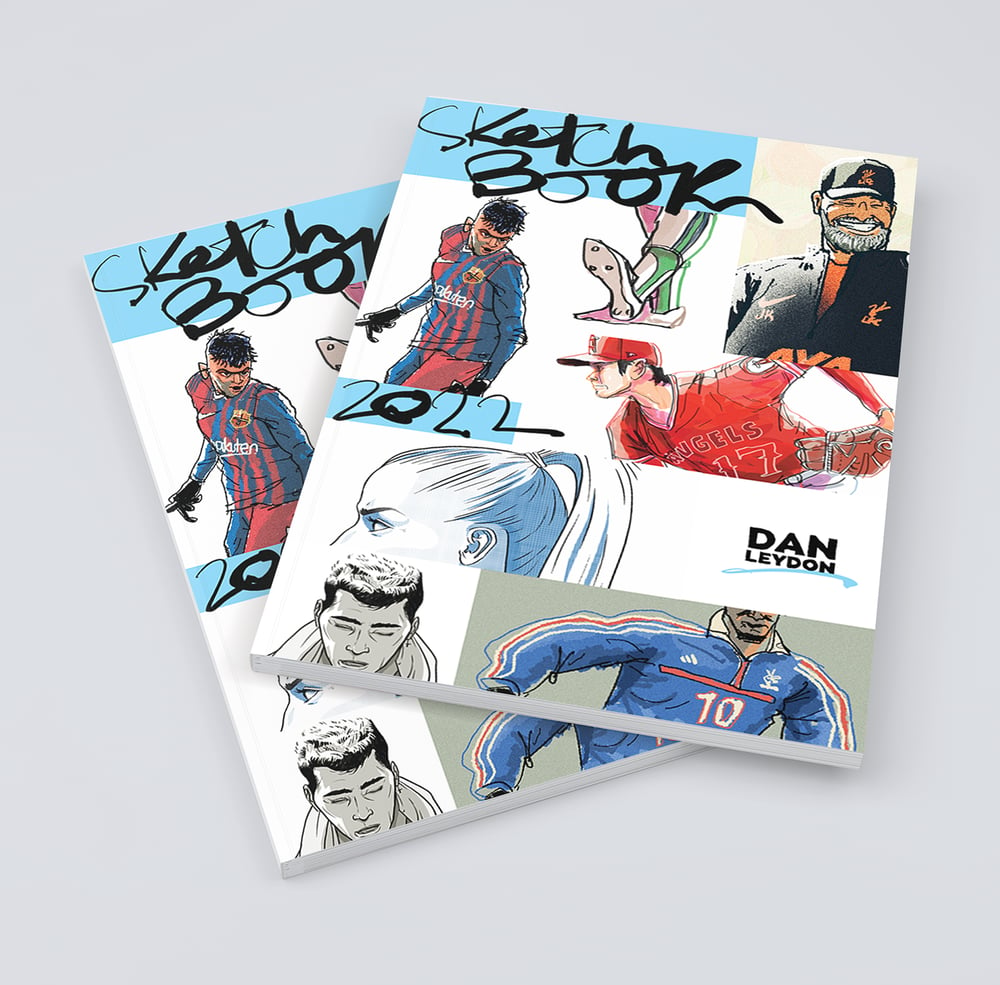 Coming soon! A second sketch collection, a follow up to 'Lockdown Sketchbook 2020'.
In his second sketch collection, Dan picks up where he left off by developing an ever evolving take on the human form in motion. Each piece is accompanied by a rationale sharing insight and aims, so an in-depth explanation from the artist is always at hand, allowing a front row seat as the search for a style continues.
The book is split into two chapters, the first concentrates on artwork of a single subject and the second concentrates on full pages of my sketchbook. The sketchbook pages have a looser, improvisational feel.
Details
- 118 pages
- 100+ pieces of artwork
- 50+ pieces of exclusive artwork
- 3 essays about various aspects of the work and process
- Each piece of artwork is accompanied by a rationale
- Professionally printed and bound
- comes with free bookmark
Specs
- 210x148mm
- 118pp inc cover
- Cover: 200GSM Silk + matt lam outer
- Text: 115GSM Uncoated
- 4/4 colour throughout
- Perfect Bound (8mm spine)